The People Behind the Careers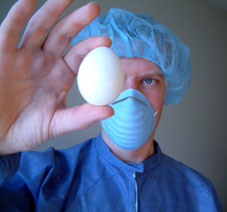 Food Safety Inspector.
Personality, interests and technical skills all play into a career choice. Learn about some of the people who work in careers in animal science to find out how these aspects of their individuality contribute to their career success.
To the left, you will find links to interviews with people who work in animal-related careers. Come and uncover:
A typical day at work.
The skills most frequently used.
The background and training of the professional.
Their advice to students interested in careers with animals.